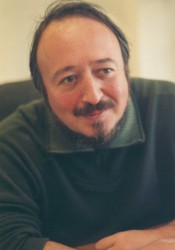 Director(1996 to Sept. 2016) and Senior Researcher
Research Academic Computer Computer Technology Institute
N. Kazantzakis str., University Campus, 265 00 Rio, Patras
Full Professor
Department of Computer Engineering & Informatics
University of Patras, School of Engineering
GR 265 00, Patras, Greece
Chair in Computer Science
Computer Science Dept. Univ. of Liverpool (effective Sept. 2013)
Member of Academia Europaea.
Fellow of EATCS Class of 2014
Member of the ACM Europe Council till June 2017.
Member of the EUACM Policy Body since June 2017.
Re-elected as President of EATCS on July 2018.
Second term ended in July 2020.
Research Interests
Algorithms & Complexity
Probabilistic methods in algorithms, combinatorial optimization, average case analysis of algorithms, parallel algorithms, algorithms and protocols for distributed systems, algorithms and complexity of graph theoretic problems, parallel complexity, approximations to hard problems.
Recently, research on Foundational issues of algorithmic game theory and
on dynamic graphs.
Computer Systems and Networks
Design and applications of network protocols, security in computer networks, telematics problems and services.
Telematics in Education.
Performance Analysis of Computer Systems, Performance and algorithms for Databases, Distributed Systems Design, Queuing Theory.
Contact